TRE Chicken
For a "half price until Easter" winter deal for telecom provider Tre Lost liner helped agency Storåker McCann to create a bunch of cute, up to no good, chickens in four different mischievous films.
All films were set to take place in the filmic world we already developed for the client. In order to deal with wind and 9 different fluffy chickens colliding together at the same time we had to add extensively to our inhouse fur and grooming tools. This made it possible for us to groom all individual chickens smoothly and effectively as well as making the most of our new Arnold render farm.
With the artistic flare of animator Johan Sonnerstedt and the wonderful lighting by Ulf Lundgren we created films that still makes us giggle.
Project Details
Production year: 2011
Client: Storåkers
Agency: Colony
Production Company: Lost Liner Productions
Films: 4
Number of shots: 24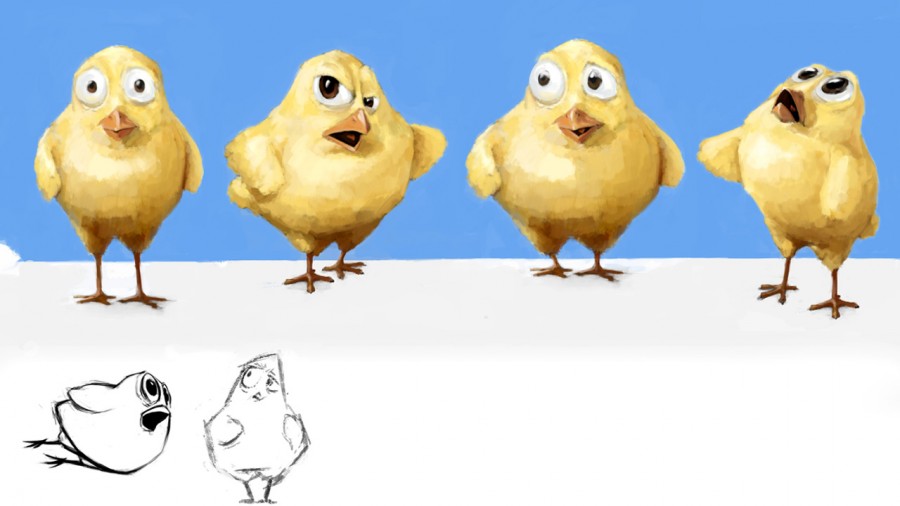 Project Credits
Storåkers
Project manager: Annika Olsson
Copywriter: Björn Carlberg
Art Director: Henric Almquist
Colony
Agency producer: Jenny Sernholt
Sound design and mix: Quint Starkie
Lost Liner Productions
Director: Ulf Lundgren
Creative producer: Niklas Gunnarsson
Coordinator: Erika Reilly
Design: Pär Andersson
Modelling: Pär Andersson, Peter Jansson
Rigging: Hannes Nordin
Animation: Johan Sonestedt, Hannes Nordin
TD: Martin Öhgren, Lucas Pettersson, Jan Zakolski
RnD: Björn Lundgren
Comp: Martin Öhgren, Lucas Pettersson, Jan Zakolski